As all of us know Freelancers are increasing all over the world. With the increasing number of freelancers, competition is also increasing. Many people want to become a freelancer, but they don't know how to start, which are the best freelance platforms for beginners? There are still lots of freelance platforms that have huge potential and low competition. So if you want to start your freelance career you are at the right place. Today I will share the Top 10 Freelance Websites for Beginners. Freelancing needs time and dedication to become successful, many people failed because they gave up in the first month, so you have to stay focused and dedicated.
Top 10 Freelance Websites for Beginners
1. Indeed
If you are looking for a permanent remote job Indeed is one of the best platforms for you. Indeed is the world's most famous website for job hunting. And did you know Indeed is also offering remote jobs? Especially after Corona Panadmic, many US companies are hiring remote employees, who can complete their work from their homes. Many people are doing online jobs for different companies around the globe. So if you want to do a permanent job from your home, start searching for your dream job on Indeed.
2. Linkedin
Linkedin is also becoming a famous platform for job hunting for the last some years. Many people are getting their dream jobs on Linkedin some people are getting online jobs and some people are getting office-based jobs. So if you want to get your dream job or freelance projects, you can also create your professional profile on Linkedin and get access to thousands of clients worldwide.
3. Fiverr
Fiverr has started in 2010, and now, Fiverr is one of the most famous freelance platforms in the world with huge potential. There are many low-competition niches on Fiverr with huge demand. You can offer multiple services on Fiverr like Graphic design, Webdeveompment, Animation, Voice-over artists, etc. Just you have select the right niche and learn skills according to it. When I start working on Fiverr 4 years ago, I get my first order after one and a half months. So As I mentioned above you have to wait with patience.
4. Upwork
Upwork is my most favorite freelance platform. Thousands of Buyers most multiple jobs on Upwork daily and hire different freelancers for their projects. If you want to start your career on Upwork you have to bid on different smartly according to your skills.
5. Behance
If you are a Graphic Designer, then Behance is the best platform for you. On Behance you can create your profile, and upload your portfolio, there are thousands of buyers who visit Behance to check different profiles and hire graphic designers for their projects. You can also share link of your Behance profile with your other clients to show your work.
6. Freelancer.com
Freelancer.com is online one of the most popular platforms for freelancing. It is very similar to Upwork, where thousands of clients post jobs daily and hire freelancers according to their requirements from all over the world.
7. Toptal
If you have highly qualified in your skill and looking for big and highly-paid projects, then Toptal is the most suitable platform for you. Topal offers highly paid projects, but they hire only the Top 3% of talent from all over the world. So if you think you are the best in your field start working on Toptal today.
8. People Per Hour
If you looking for hourly paid jobs, then People Per hour is the best platform for you. People per hour is also offering multiple services, SEO, Digital Marketing, design, Development, Project Management, etc. But most of the clients on People per hour pay you hourly.
9. Guru.com
For all new freelancers, I will highly recommend Guru.com, because the competition of Guru.com is still very low. Honestly, the Numbers of Buyers are also low, but there is still a lot of potential in Guru.com. You can start your freelancing career from Guru.com and after getting some experience you can also start working on other platforms.
10. ServiceScape.com
ServiceScape.com is US Based freelancing platform that started in 2000. Same as Guru.com Numbers of buyers are less on this platform, but at the same time competition is also very low. Compared to other platforms, you can easily get freelance projects as a newbie on ServiceScape.com.
If you are going to Start your Freelance Career I wish you the Best of Luck! At which platform you are going to start tell me in the comment section below.
Also Read: 5 Ways to Earn Money Online In Pakistan Without Investment
Summary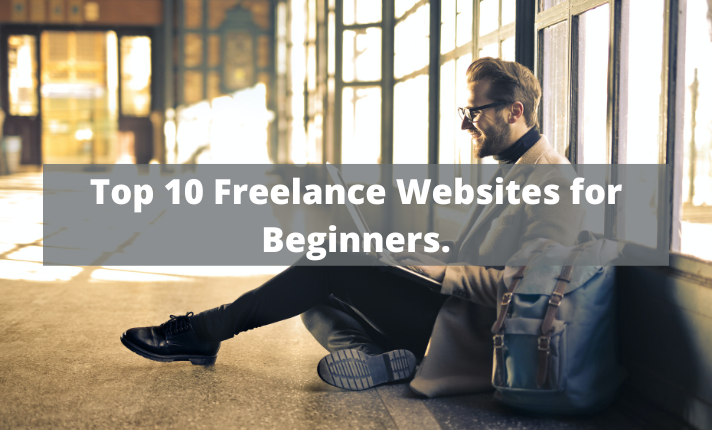 Article Name
Top 10 Freelance Websites for Beginners.
Description
If you want to start your freelance career you are at the right place. Today I will share the Top 10 Freelance Websites for Beginners.
Author